20 best German beer brands, how many have you tried?
2015/04/14

Germany, beer and culture
Germans are proud of two delicacies - one is ham, and the other is the familiar German beer. Beer has become an inseparable part of German culture, loved by the people of the country and by beer lovers all over the world.

German beer brand
According to the statistics of the World Health Organization in 2010, Germany's per capita beer consumption ranks second in the world, second only to the Czech Republic.
In order to ensure the taste and quality of beer, Germany specially established the "Purity Law". The "Purity Law" stipulates that the raw materials of beer brewed in Germany can only include water, malt, hops and yeast, and the addition of other ingredients is strictly prohibited. Although the relevant laws and regulations have been relaxed and manufacturers can add other ingredients that meet EU safety standards to beer, in general, Germany still has the strictest restrictions and regulations on the brewing process of beer.
The best drinking temperature for German beer is 7 to 9 degrees Celsius.
20 Best German Beer Brands
There are many types and brands of beer in Germany. In Germany, there are more than 5,000 beer brands and 1,200 breweries. The following beer brands are the 20 most popular beer brands in Germany with the highest market share:
1. Krombacher
2. Bitburger
3. Warsteiner
4. Becks (Beck beer)
5. Veltins (Veltins)
6. Hasseröder
7. Paulaner Weissbier
8. Radeberger
9. König Pilsener
10. Erdinger Weissbier
11. Holsten Pilsener
12. Jever
13. Franziskaner Weissbier
14. Diebels Alt
15. Oettinger
16. Wernesgrüner
17. Berliner Pilsener
18. Lübzer Pils
19. Köstritzer Schwarzbier
20. Flensburger Pilsener
Krombacher (Krombacher)

Kronbach is one of the largest breweries in Germany, and its sales volume ranks second in Germany.
The Kronbach Brewery was founded in 1803 by Johannes Haas. The brewery is located in a small town called Siegerland in Germany.
Krombach is famous for its Pilsner beer in Germany, and it is the most sold Pilsner beer in Germany.
Bitburger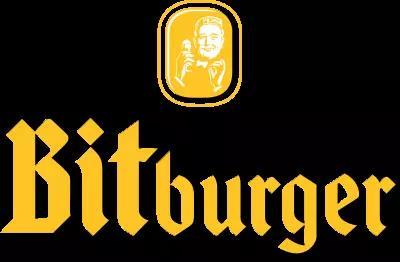 Bitburger (Chinese official website: http://www.cn.bitburger-international.cn/) is a famous brewing group in Germany. The first brewery was founded by Johann Wallenborn in 1817 and its headquarter is located in Rhineland-Pfalse, Germany. Bitburg.
The most famous product of Bitburger is Pilsner beer, with an alcohol content of 4.8%, and an annual sales volume of 120 million liters.
Germans have the habit of respecting tradition and loving local brewed beer. However, Bitburger's Pilsner beer is popular all over Germany and loved by consumers all over Germany, which is enough to show the high quality and pure taste of Bitburger beer.
Bitburger not only has Pilsner beer, but also innovatively launched many mixed beers, such as beer cola, lemon beer and pomegranate beer and so on.
Warsteiner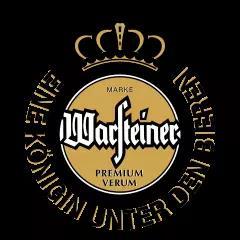 Warsler Beer is the largest privately owned brewery and its most popular beer brand is Warsteiner Premium Verum. Vossler ranks fourth on the list of the most popular beers in Germany.
Vossler includes a variety of beer brands, mainly including: Vossler Pilsner, Vossler Supreme Stout, Vossler Premium Fresh non-alcoholic beer, and Vossler Royal Bavaria Royal Golden Beer.
Becks (Beck beer)
Beck's beer, whose German name is Brauerei Beck & Co., is located in Bremen, a famous football city in northern Germany.
Beck's beer is the best-selling German beer in the world, sold in 90 countries around the world. The best-selling overseas markets for Beck's beer include the United Kingdom, the United States, Italy, Australia, Ukraine, Romania and Russia.
The best-selling type of Beck's beer is lager lager. In addition, the line also includes Beck's Blue non-alcoholic beer, Beck's Premier Light, Beck's Gold, Beck's Green Lemon, Beck's Green Lemon, Beck's Cold, Beck's Stout and more.
Beck's beer has repeatedly won awards in the World Beer Cup, mainly including:
1998 - Gold Medal
2000 - Bronze Award
2002 - Silver Award
2002 - Gold Award
2004 - Silver Award
2012 - Silver Award
Veltins (Veltins)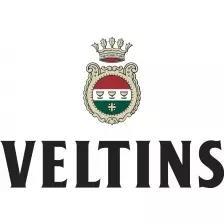 Veltins, based in the western German city of Meschede-Grevenstein, is the seventh best-selling beer in Germany.
Veltins is famous for its high-quality, unique-tasting Pilsner beer.
Hasseröder

Hasseröder was founded in 1872 and its products include:
Pilsner beer
Premium export beer
lemon beer
cola beer
Paulaner Weissbier
Bailong is a German beer brand, founded in 1634, located in Munich, Germany, is the eighth best-selling beer brand in Germany.
Bailong's beer includes Bailong Hell and Bailong Salfat beer.
Radeberger (Redberger)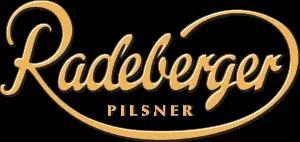 Reidberg is one of the ten best-selling beers in Germany and was founded in 1872 by Zum Bergkeller.
The Redberg Brewery is the first brewery in Germany to produce a single Pilsner beer. In 1885, in order to expand overseas markets, Radeberger changed the brand name to Radeberger Exportbierbrauerei.
In 1990, with the fall of the Berlin Wall, the Redberg Brewery was acquired by Binding Brauerei, and improved the brewing formula to make beer more suitable for the tastes of modern consumers.
König Pilsener (Konig)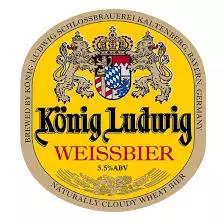 Headquartered in Duisburg, Koenig is famous for its Koenig Pilsner beer.
The most famous product under Koenig's brand is Koenig Pilsner beer. In the 1970s, Koenig launched three varieties of Koenig Alt, Export and Malz, but then stopped the production of these three varieties and developed new varieties that are more suitable for modern tastes.
The new products of Koenig mainly include: non-alcoholic Pilsner beer and Koenig lemon flavored Pilsner beer.
Erdinger Weissbier (Erdinger)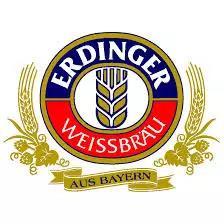 Erdinger is the largest wheat beer producer in the world, and its wheat beer is very popular among consumers in Germany and the European Union.
Erdinger was founded in 1886 by Johann Kienle and is the most famous drink in the city of Erdinger. Its main products include:
Erdinger golden beer (5.3% alcohol content) Dunkel dark beer Kristalklar filter beer Pikantus rye beer Leicht light beer (2.9% alcohol content) Erdinger champion beer Alkoholfrei non-alcoholic beer
Holsten Pilsener (Germany good smooth beer)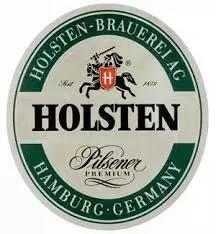 Holsten is a well-known German beer company founded in 1879 and headquartered in Hamburg, Germany.
Holsten's Pilsner beer with an alcohol content of 5% was first released in 1953. Other key products include Licher pilsner and Lübzer pilsner beer.
Jever (Germany Jifa)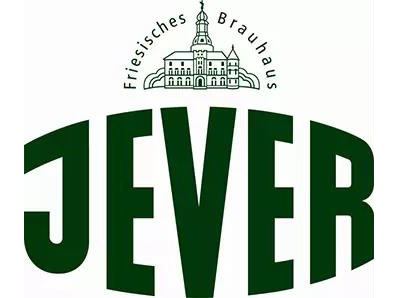 Jifa is a famous German beer brand, founded in 1848, headquartered in Jifa, Germany.
Jifa Beer is a Pilsner beer with a unique taste. It is brewed with natural spring water and high-quality hops. It has a fresh taste and is one of the most popular beers in Germany.
Franziskaner Weissbier (German priest beer)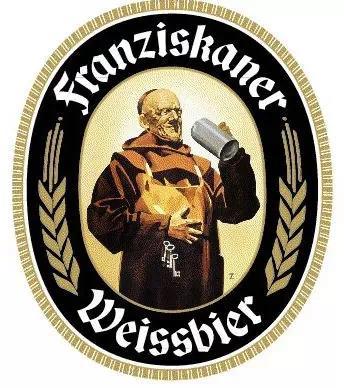 German priest beer is a famous beer brand in Germany, headquartered in Munich.
Priest beer belongs to wheat beer. The beer is light amber in color, smells fruity and has a strong taste. Because there is no filtration during processing, it appears to have a yeast sediment.
Diebels Alt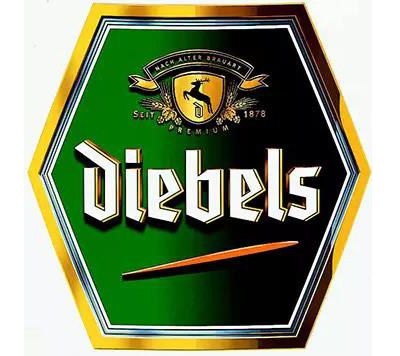 German Diebels beer is a beer brand loved by local German and EU beer lovers.
Diebels Alt beer is a dark beer with an alcohol concentration of 4.8%. The color of the beer is light amber, crystal clear and transparent, and it will emit a strong aroma of wheat. The entrance is smooth and fresh, with a strong aroma of wheat and hops.
Oettinger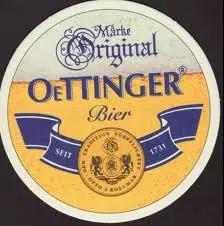 Odinger is the best-selling beer brand in Germany. Since 2004, Odinger has been at the top of the list of best-selling beers in Germany. In 2011, Odinger's annual beer production was as high as 621 million liters.
Odinger is headquartered in Odinger, Bain, Germany, but also has breweries in Gotha, Mönchengladbach and Braunschweig, Germany.
Odinger beer is famous for its high quality and low price. If you've been to Germany, you'll find that Ottinger beer is hardly ever seen in pubs and bars - as Ottinger is mostly sold in bottles in supermarkets.
In order to keep the price low, Odinger follows the following principles:
No advertising, no middlemen, direct sales from wineries to local stores Highly automated production process, saving labor costs
Wernesgrüner

Founded in 1436, Vannes is the most popular beer brand in Germany, especially famous for its legendary Pilsner beer.
At present, Wan Naishi has been acquired by Bitburger Brewing Group and has become a brand of Bitburger.
Berliner Pilsener
Berliner Pilsener is a very popular German beer brand headquartered in Berlin, Germany.
Lübzer Pils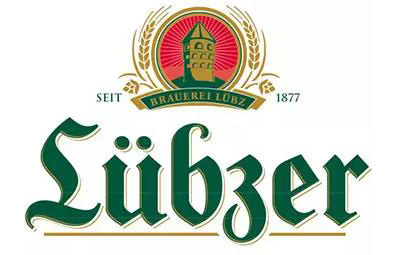 Lübzer Pils is a brand of pilsner beer owned by Holsten.
Köstritzer Schwarzbier (Kase)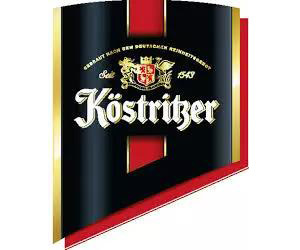 Köstritzer is a famous German brewery known for its pure dark beer. Founded in 1543, Köstritzer is the oldest lager noir brewery in Germany.
The main brands of Köstritzer include:
Schwarzbier (4.8% alcohol concentration)
Kranich-Bräu Edel-Pils
Diät-Pils Bibop (Coke beer)
Witbier Pale Ale
Flensburger Pilsener (Flensburg)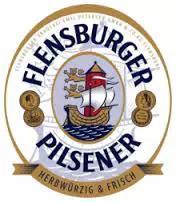 Flensburg beer comes from the city of Flensburg, Germany, and was founded in 1888 by five citizens of Flensburg. Flensburg is the beer enterprise with the widest distribution of breweries in Germany.
Flensburg's beer mainly includes the following types:
Pilsner, 4.8% ABV Gold Stout Wheat Beer, 5.1% ABV
Let's talk about this first, I'm going to drink, I'll edit when I'm drunk~
If you want to exchange industry information with the editor, please add WeChat: szq1919